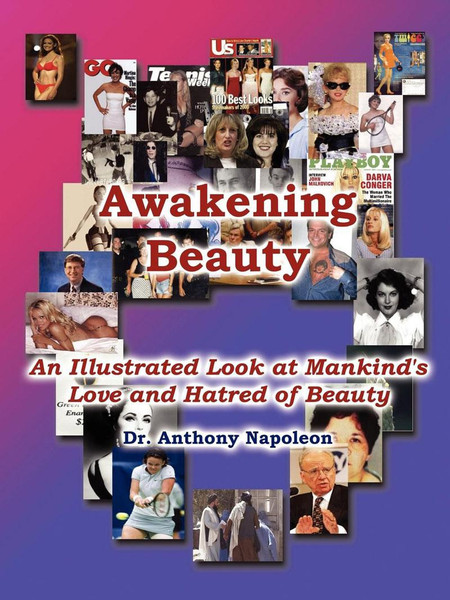 Awakening Beauty is an unprecedented exposé on the subject of beauty. It is both entertaining and thought provoking, a combination that is as unique as it is telling about the author's approach to the subject of this book. The reader is taken backstage into the worlds of beauty pageants, plastic surgery, trophy wives, murderous rage, wardrobe, makeup, Bill Clinton, the events of September Eleven and other provocative topics where beauty has had its effect. Awakening Beauty invites the reader into a world that is as interesting as it is frightening. Readers are transformed as the author shepherds them from their world into his unique perspective and expertise on beauty. Awakening Beauty includes over one hundred tantalizing photographs and illustrations.
Awakening Beauty is a compendium of some of the most interesting facts in print. The subject matter of the book along with the author's unique approach to it makes this book a "must read." Get ready to re-think everything you thought you knew about beautiful women and physical attractiveness.
ISBN: 1-58939-378-3 (Softcover); 978-1-62137-142-7 (eBook)
Published September, 2003, by Virtualbookworm.com Publishing.
Buy your copy today!