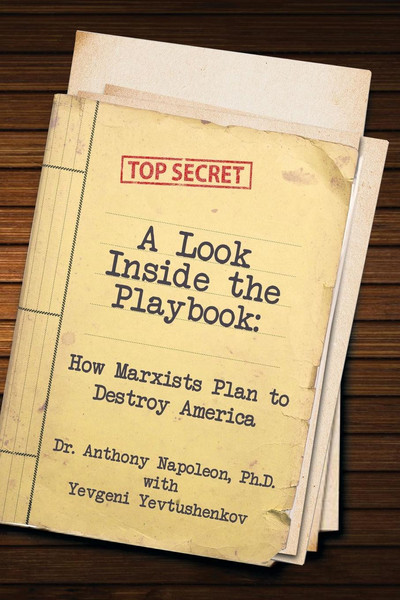 Imagine if you could study the operations manual of a master American Marxist trainer, someone who teaches American Communist operatives the strategies and tactics used to subvert the citizens of the United States of America. Well, now you can. A Look Inside the Playbook: How Marxists Plan to Destroy America is THE Bible of American Communist subversion strategies and tactics. In this training manual you will learn Marxist's methods, their thinking, strategies and inside secrets that have been used so successfully against the people of the United States of America. The authors provide readers with a tell-all exposé on the dangerously sophisticated subversive techniques being used by collectivist revolutionaries intent upon subverting American principles and values and replacing them with Communist inspired tyranny.
ISBN: 978-1-62137-304-9 (Softcover); 978-1-62137-305-6 (eBook)
Published September, 2013, by Virtualbookworm.com Publishing.
Buy your copy today!